February 11th, 2007


I've heard so much about it. yippee.
I finally figured out how to join and post to this community.
damn, this weekend was legendary.

Am I the only one disappointed that otf_wank never picked up on it? :(
God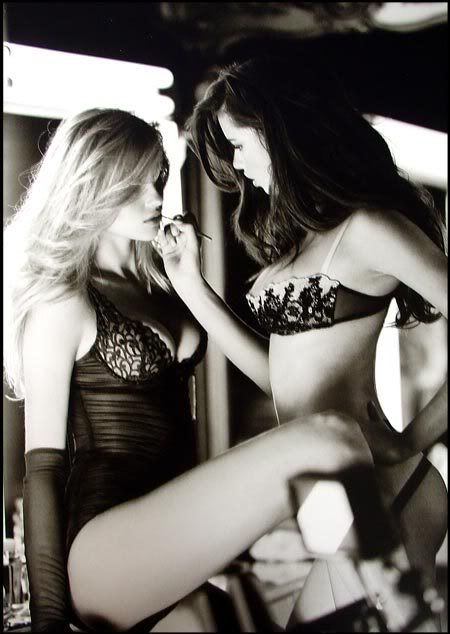 Now that you are paying attention, here is some genuine outside dumb. Small, but satisfying.
My daughter doesn't want to shower with me! Is it because of Nazis?
Don't feed trolls, kids.
stupid_free
,
Between all of the troll posts, the macro floods and the grudge wanks, I felt the following had to be said.
(
Cut for consideration
Collapse
)
Sincerely,
chaos_wraith
Dear
Current Mood:

WHAT


Loser.

No words of common bile spilled often or even all that much at a time. Let it be said lest it not be true, if I must, can't be seen already.

SO

A withca that is to say the witch within your lame and lumbering lubberly self do you burn in me.

While all the while claiming it hurts me more than it hurts you, as is true. Nice.

Oh, but to say. . . OOPS.

I'm not hurt at all.

IT HURTS YOU

So, losers and SM freaks do I watch. My people of course.

So, why not what I say be said here to be said as it may be and surely is to all of us?

YEs?

That scatty catty jax jazz bouncing here hear you in me, dear?

Okay.

So let it, and me, play.

Complained of complaining says he complained of himself, of course, streets with waterfilled do work that way so it is said or so, it is I be told.

So, what you see in me see I and you in see. Thus for what I see you say GOUN AND GOUGE OUT FUCKING IN ALL OFFENSE FOR EVERY AFFRONT AND OFFENSE TO THE FUCKS UPFRONT YOU TAKE< STYPED AND STIPED STUPID BITCH BUNT CUNT LET IT BOUNCE IN THE SAYING OF WHAT IS BEING SO TOSYA SAY IT BE SAID.

So, loser being lost to me, Oh no, I say oh no again as if I meant to say I missed you and yet somehow I do not.

Bounce I do.

So, be I lost for weeks not ever even having spoken here at all retroactively with radiated ozze punished in retrospect do it seem to me.

Which of course means you lose all that you lose everything in me.

It's just the mathe and what it may but me.

Not me, nor of what I seem to boast.

Just you the shit you are for me to eat on toast.

Yum.

Bye.

Please go and not come in or to or even ON AND WELL as you do, me again.

Which is of course to say: FUCK YOU.

*sighs*
I care about your rules let it be said, as you and the balls of rules that you surely DO NOT HAVE, do indeed, may it be said. . . CARE ABOUT ME.
But it taste just like sweetened snow and so I survive, though I will never know His love or mine as it is.
lord_snot
, I said I would, but that the rules are only the rules to those who say there are rules and I have never said such shit. If to have no rules is to break all rules, then that is what I do. If to have no rules is to have no rules to break than I am your but soft and docile whorebitch.
I call nothing bad that came from us or Him or Them. So, I am hated and feed off the hate, and am happy. If there is only shit to eat, so will I eat and live.
Dude. Take your meds. I know the side effects suck. I sympathize. But for the LOVE OF ALL THAT IS HOLY. TAKE YOUR MEDS.
People hardly ever say "maybe," they insist I should, despite knowing how the medications destroyed my body. 15 different trials or more is enough for anybody. The balance I need can be achieved through diet, exercise, meditation, and most important, of course, writing. Counseling, short term, is all I'm going to do to placate the worshippers of this pseudo-science. If that's not enough, too bad for them, but it ought to be.
There is nothing wrong with me that isn't wrong with you. If you have such faith in therapy and medication, go to it all yourself. I gave it a fair shake, but that store has nothing I need. I'm not such a dude since I am female.
-------
42?
I had another dream I was giving analingus to someone early this morning, then started to use my fingers, then my fist, then that toy I have that goes inside me deep enough to stimulate the g-spt, and then just lookslike I have an eight inch purple penis. Yum.
I don't like topping so much though, so I would only do that for someone really special, and there aren't that many really specials out there right now.
The dude across from me at this cafe is watching a bunch of anal videos that are set up as if they come from a woman's prison, and a bunch of others that are just about guys fucking women up the ass.
Women are lucky that way. Guys practically beg for anal, so if they can take the little bit of pain that comes from receiving that, they get to experience a whole new avenue of pleasure that works if you're a sexualist or a sensualist, because it both works and hurts, and it's dirty and taboo.
But when I rammed that vibrating butt plug up into Dave Lubinski at the Leather Retreat, he was so happy and grateful. It made me want to do it to at least one other person. When I got back to Boston, I bought a harness. Then a few months later I bought the toy I just mentioned.
I'm not sure I can get it inside me at the moment though, might need some help with that. Well, I guess that's what buttboys are for.
I'm talking to another newish male empatyh. I'm attracting a lot of those lately.